You love watching your streaming app anywhere and everywhere you go. You might even call yourself an entertainment connoisseur. But, how can you get the most out of your streaming experience while keeping your identity and sensitive information secure? 
Using a VPN can open up new possibilities when it comes to streaming. You can have access to streaming content not normally available to you, but you can also protect your sensitive information. So, which are the best VPN providers for streaming?
Let's look at reasons to use VPNs while streaming and evaluate the best VPN providers on the market. 
What Are VPNs?
A virtual private network (VPN) gives you an extra layer of security. A VPN works by encrypting your internet traffic. Your internet connection routes through a VPN provider's server. So, when you connect, your identity is disguised. 
Essentially, you connect to the internet on your PC, mobile phone, or tablet, but you are connected via a server on a provider's computer somewhere else. This connection is usually in a different country. So, when your IP address comes up, you appear to be hailing from the county where your VPN is. 
VPNs began as a way to connect businesses securely over the internet or allow employees to work from home. Over time, they have become a way for people to bypass censorship due to geographic regions, watch streaming networks, protect themselves on public Wi-fi, hide their location while online, and torrent files.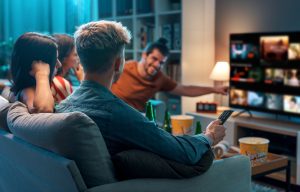 Reasons to Use VPNs for Streaming 
The average US adult spends at least 149 minutes (almost 2.5 hours) a day watching digital videos. So, it stands to reason that streaming is a big part of most people's day-to-day lives.  
When it comes to streaming, VPNs are used for a variety of reasons by people in countries all over the world. A VPN can be a way for you to enhance your streaming entertainment experience. 
Bypass Censorship
Many people use VPNs to bypass geographic censorship. If you want to access geo-restricted content, using a VPN in that country will allow you to view that content as if you lived there. 
People from China often do this to bypass the large number of restrictions imposed by the government. By using a VPN in a country like the US, they can broaden the content they are allowed to stream.
Traveling Abroad
If you've ever been traveling to another country, trying to pass the time away watching your favorite show, you may have noticed that you can't always access your typical streaming platforms. Once you connect to the internet in a different country, your device registers from that country, which can mean that you are blocked from content you usually watch.
Whether you are trying to make the most of a paid streaming service or trying to access your favorite content, by connecting to a VPN in your home country, you'll be able to access your content while visiting another country. 
Exclusive Content
Even if you can access Netflix and other major streaming services in the country you live in, different countries have different content. Some people use a VPN to access content exclusive to a certain country, including live events. 
This can be a way for people to bypass the high costs of paid subscriptions. If you live in a country where you have to pay to watch an exclusive sporting event, but another country airs them for free, you can use a VPN from that country to access the live event. 
Get Past Restricted Networks
If you are trying to stream your favorite TV shows on certain wifis such as at school or the office, some sites might be blocked. When you use a VPN, you can hide your activity from your internet service provider (ISP), which allows you to access the blocked sites. 
Also, some ISPs practice throttling, which is slowing down your internet connection to make sure people in your area aren't affected by high-bandwidth usage. A VPN will encrypt your activity, making it impossible for your ISP to detect what you are using your internet connection for. 
Security
According to Statista, security was the number one reason people used VPNs. Since devices are constantly exchanging data such as information about your online activities, device identifiers, and IP addresses, your location and data can easily get compromised on public wifi.
Many people use VPNs for added security in public locations. If you are accessing a wifi hotspot at a local coffee shop, these networks may not be very secure. Although some are password protected, many of them are completely unprotected.
You don't want any of your sensitive information to get stolen while you are simply watching a video as you wait for your coffee. A VPN allows you to stay protected no matter where you are. When you choose a VPN provider, you want one that will offer you the most secure connection. 
Qualities of the Reliable VPNs
Now that you understand how using a VPN can be beneficial while you stream, you may be wondering what you should look for when shopping around for a VPN service provider. 
Speed
When it comes to a reliable VPN service provider, you want one that will offer you great connection speeds and no buffering. You'll want a provider that has Wireguard or a similar protocol. Wireguard protocol is a simplified code that makes your connection more secure, allows faster speeds, and is easier to audit.
Look for VPN servers that provide 70% speed retention and lag-free streaming for the best quality of service.
Server Network
Of course, if one of your purposes for streaming via VPN is to access content not available in your geographic region, then you'll want to make sure that your VPN provider's server location is in a country where your desired content is available.
A secure VPN provider will also be from a country where there are privacy laws to protect you and your data. 
Device Support
You also want to choose a VPN provider that works with the devices you want to use for your streaming. You'll want a VPN provider that has compatibility with Android, iOS, Mac OS, Linux, Windows, SmartTVs, and streaming sticks such as Firestick and Roku. A lot of Smart TVs won't support VPN apps, so if you plan to use VPN on these devices, be sure to do your research. 
Streaming Features
You'll also want to look for special features the VPN providers have to offer. Smart DNS is a service that allows users to unblock websites and allow you to stream services such as Netflix, Hulu, BBC iPlayer, Pandora, and others. 
Split tunneling is another feature you may want to look for. This feature allows users to send some of their internet traffic on the open internet and others on an encrypted VPN server. 
People use split tunneling to bypass bandwidth restrictions, provide secure connections for remote workers, access printers and other tools through LAN, and stream content without using a foreign IP address. Ad blockers will keep you from having to sit through ads to get your content. 
A kill switch is a security feature that makes sure your IP address and location don't accidentally get stolen. It makes sure that no information is compromised when the connection is lost. A no-logs policy will also protect your information from being collected by your VPN provider. And optimized servers will increase the functionality of your connection and ensure that your data is processed efficiently.  
Great customer support, live chat support, malware protection, a dedicated IP address, and a user-friendly setup are other features to look for in a top VPN.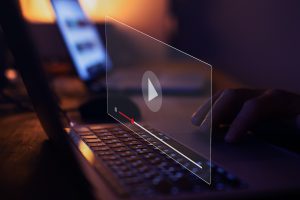 The 6 Best VPNs for Streaming
If you are looking for the best VPN services, check out the following list. Although there are free VPN options out there, yet most of them are unable to be used with streaming services. It can be difficult to unblock streaming platforms and a lot of free VPN providers can't handle the job.
So, there are several paid VPN providers who can offer you reasonable service. We have compiled the top VPN providers out there. Each of these providers has advantages and disadvantages for you to consider when choosing the best streaming VPN:
1. SekurVPN
SekurVPN provides users with a Swiss IP address to keep them anonymous online. We use the latest encryption technology to protect your data with high-speed servers and unlimited data. You will have a single license for all of your associated devices. With our VPN, you will leave no trace of what data you're transferring. 
Our technology is proprietary, so it is not open source, and we have 100% company-owned infrastructure. Our VPN is easy to use, set up, download, and tap. Also, since we operate out of Switzerland, you will be protected by Swiss privacy laws. 
2. NordVPN
NordVPN is by far the most popular VPN provider with a large number of servers—around 5,700 in 60 countries. They offer a fast VPN with lag-free streaming. They can unblock a wide variety of popular streaming services including HBO Max, Hulu, Disney+, BBC iPlayer, and more. They use Smart DNS to allow you compatibility with Smart TVs, consoles, and even certain media players.
They use advanced encryption and tunneling protocols to keep your connection private and your online activity will be well hidden. They have the fastest VPN in speed tests with speed retention of up to 90% of initial speeds. 
They also cover a 30-day money-back guarantee. However, this service begins at $3.49 a month with up to 6 connections per account. There is no free version. 
3. IPVanish
IPVanish is a reliable VPN service for streaming. They have 2,200 servers available in 52 countries. They offer applications on Amazon Fire TV and are compatible with Kodi. They also can unblock a large library of geo-specific content on streaming sites such as Netflix, Hulu, and Disney. 
They also offer AES-256, military-grade encryption to keep your online activity private and a kill switch will keep your IP address secure in case of lost connections. They are not as fast as NordVPN or SurfShark, but they still retain 80% of the initial connection speed. 
You get unlimited simultaneous connections for $3.33 a month. After a year, the prices do increase. Also, they have no Linux app. 
4. CyberGhost
With 9,700 servers in 91 locations, Cyberghost is great for streaming content. They can unblock almost every video service. Initial loading time can be a bit long, but they do have WireGuard tunneling protocol and speed retention of around 86%. 
However, the VPN connection was a bit unstable and it was also difficult to connect on macOS and Linux. This service comes at $2.19 a month that can be used on 7 devices at the same time. They also have a 45-day money-back guarantee and Smart Rules options for VPN customization. 
5. ExpressVPN
ExpressVPN runs on RAM-only servers like many of the other service providers, to keep your information more secure. They have a no-logs policy and a kill switch. They operate with 3,000 servers in 94 countries. They are best known for being able to unlock Netflix content from Japan. They also provide access to Amazon Prime, Hulu, Disney +, and more. 
They have an easy router setup that is perfect for beginners. This setup allows you to use a wide variety of devices to stream. 
Their speed isn't as fast as some of the other services on this list clocking in at a 77% retention of initial speed. Their subscriptions begin at a pricey $6.67 a month and only allow access to 5 devices. They have a 7-day free trial and a 30-day money-back guarantee. 
6. SurfShark
Another contender is Surfshark. They offer fast VPN with unblocking capabilities for streaming Netflix, YouTube, Amazon Prime Video, Disney, Max, and more. They use Smart DNS to configure gaming consoles and media players for your VPN. 
They provide 3,200 secure servers in 100 countries worldwide. They also allow for an unlimited number of supported devices. Their servers are RAM-only that wipe your data every time the system reboots. So, you can be assured of excellent security 
They are also fast, using Wire Guard tunneling protocols to retain around 86% of the initial speed. However, SurfShark has poor compatibility with Apple apps. Their rates start at $2.30 a month. Often, SurfShark will offer special promotions when you sign up for a 1-year plan.
Conclusion
Using a VPN for streaming can enhance your experience by offering you more security, access to geo-specific content, and more bandwidth. If you are looking for a secure VPN provider, consider the criteria mentioned above as you shop around. You want to make sure that you are choosing one that has fast speeds, lots of quality features, and protects your information from hackers.